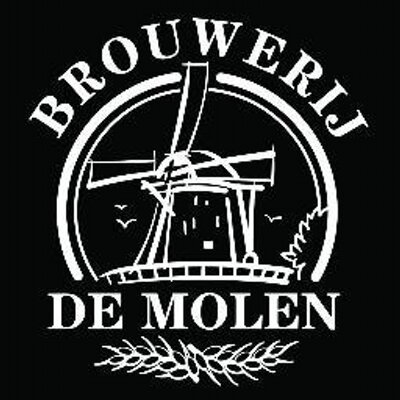 De Molen Brouwerij
The present brewery consists of a stainless steel plant with a capacity of 500 liters. The boilers, which are also used in the dairy industry, for an idea of our brewmaster specially adapted for craft brewing. The oil-fired mash tun (cauldron) is electrically heated and makes the mash tun for brewing according to the infusion system.
The Brewmaster

Menno Olivier is the initiator of Brouwerij De Molen, brewer of allure, which after 12 years of brewing experience with pride the Mill Beer is concoct and tapping for you. He is at home in the kitchen began as a hobbyist. After a year of experience to have a brewer Westmaas (NL), who brewed beer in a brewery in the Flemish Woesten with mash tun from 1852 (!) He started working professionally. After successively worked in Amsterdam at the breweries and the Texel Prael he decided to start for themselves. So Oliviers Beer Advice was born.
The garage next to his house he built in order to Salamander microbrewery with tasting room and so he started giving brewing courses for small groups. In addition to his role as brewmaster of Stadsbrouwerij Rotterdam Pilgrim his company rapidly grew at the seams. The interest grew, the groups were larger and when Menno besides giving workshops are also traditionally brewed beer brought to market, the move to Mill could not stay off.