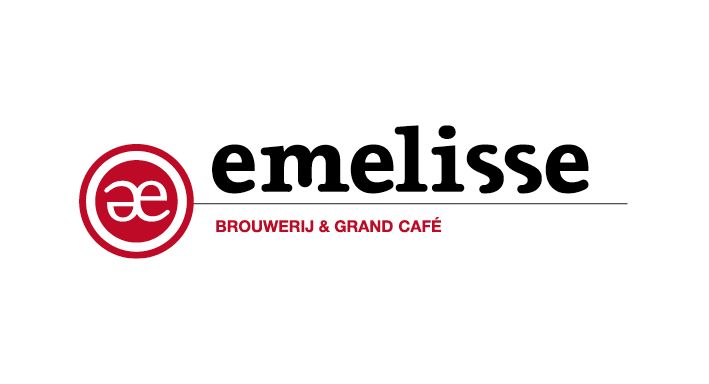 Emelisse Brewery
Noxious good beer
The two 'brass' boilers - heated with steam - assist Brewery Emelisse clearly in sight. And hangs several times a week in the building, also in the restaurant, the characteristic odor of the brewing process.

This brew kettles can produce each 1,000 liters at a time. However brewers do not speak in liters, maaar in hectoliters (100 liters). The brewery also has several lower tanks which account for approximately 180 hectoliters.

Annual production is located at 2000 hectoliters and is growing steadily. Half of this production we are exporting to countries like USA, Brazil, Sweden, Finland, Norway, England, France, Italy and Spain.
In the Netherlands Emelissebier available at better liquor stores. Also, cafés and restaurants that need extra attention to specialty, pay Emelissebier. The alcohol levels are between 2 and 11 percent.
Emelisse is a Zeeland brewery. Kamperland is indeed at the heart of Zeeland. Observe the best malt and fragrant hops and a Zeeland beer is born.
The quality of the drinking water Zeeland fortunately extremely high. Even good enough to use it as brewing water.
1st Brewer Emelisse Kees Bubberman. Along with brewer John de Vries, he is responsible for quality of the beers at the Brewery Emelisse. A hoppy karrakter is the stamp that they pass on to our beers.
Innovative brewing with an eye for the good
Depending on the demand of the market and the season decision brewer master Kees Bubberman what is being brewed. Of the specialty beers, the majority always on the beer list. And that stock should be maintained.
Emelisse Brewery is known for its innovation and international outlook. With some regularity brewery in prices. Falls In 2011 allowed Bubberman take the Silver Bat receive. In 2012 we were invited by the world famous Salone del Gusto in Turin, to give workshops in the field of food pairing. In 2013, the spring bock was named Favourite Lentebock Netherlands.
Innovative
Emelisse regularly tries new recipes. So did the brewmaster in September 2011 together with the American brewer Brian Stillwater to a unique beer. In 2012, an IPA brewed Earl Grey Marble brewery in Manchester.
Also this year was special for the Mitra liquor stores with brewery Jopen, and Prael presented a series of fruit bock. Emelisse brewed before a raisin bock.
Such experiments could lead to a new beer being recorded. In the fixed range