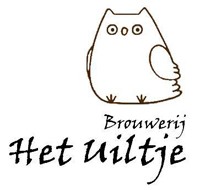 't Uiltje Brouwerij
Het Uiltje is een nieuwe brouwerij uit het mooie Haarlem. Liefde voor speciaalbier bracht ons ertoe om zelf bieren te gaan brouwen. We zijn een jong bedrijf met een frisse insteek en kijk op de biercultuur en stijlen in Nederland, we gaan voor goed en mooi bier en zijn niet vies van een beetje Hop misbruik! Bij het Uiltje denken wij in kruiwagens hop!
Onze missie? F*cking goed bier maken, punt uit. Uitgesproken stijlen dat is waar we het meest van houden. 
Het Uiltje brouwt daarom enkel keihard gehopte bieren zoals IPA'S en DIPA'S maar ook zure bieren, rauchbieren, of juist hout gelagerde en barrel aged imperial stouts, scotch ales en barleywines. 

Houd Twitter en vooral onze facebook pagina in de gaten voor de laatste updates. Check de website voor alle info en events, of scoor zo'n Uiltje in de webshop. houd je van een bijzonder en wat extremer bier? Knap eens wat anders! 

''Even een Uiltje knappen!''.
Geen producten gevonden...